A Flying Frog anunciou que lançará no início de 2013 Blood in the Forest, uma expansão para os jogos de tabuleiro Last Night on Earth e Last Night on Earth: Timber Peak.
Last Night on Earth: Timber Peak é uma expansão autônoma para Last Night on Earth que apresenta a cidade de Timber Peak ao jogo. A expansão contém vários cenários diferentes e novos elementos que devem agradar aos jogadores veteranos, além de servir como porta de entrada ideal para novos jogadores.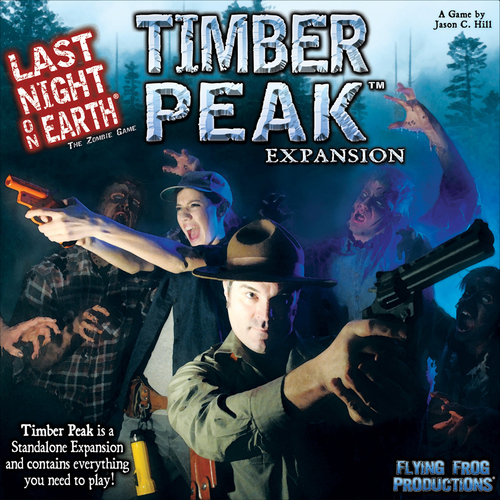 Confira a apresentação de Blood in the Forest:
As florestas são tingidas de vermelho à medida que a praga de zumbis se espalha! A expansão Blood in the Forest para Last Night On Earth apresenta um conjunto completo de tabuleiros de Floresta e um tabuleiro central dupla-face (com pista de aterrissagem), um conjunto de sete novos Feral Zombies, dois novos heróis, uma série de novas cartas de Herói e de Zumbis, contadores, cenários e novas mecânicas de jogo.
Compre aqui seu Last Night on Earth: The Zombie Board Game.