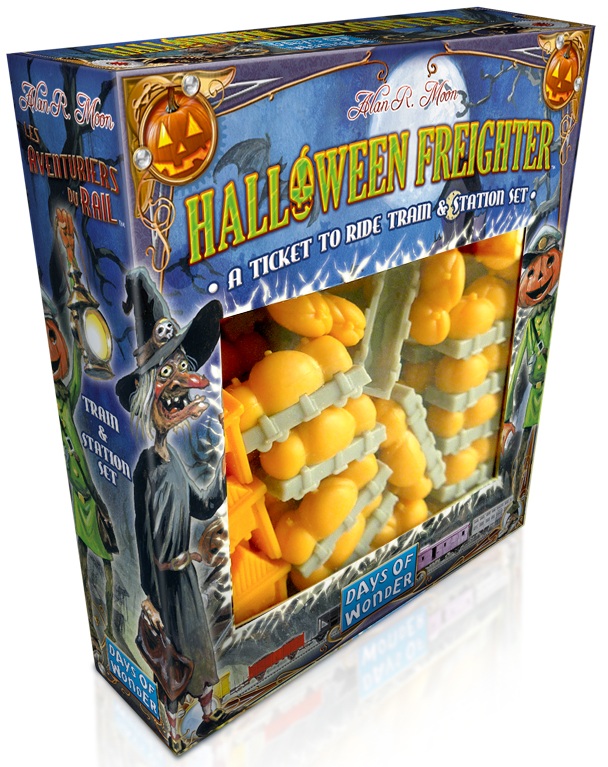 A Days of Wonder vai lançar um conjunto de componentes especiais com temática Halloween para a popular série de jogos de tabuleiro Ticket to Ride.
Este conjunto Train & Stations  inclui 45 "trens de abóbora" e 3 assustadoras "estações" que os jogadores podem adicionar ao jogo, substituindo um conjunto de peças de trem. Halloween Freighter pode ser usado com qualquer jogo ou mapa da série Ticket to Ride.
Halloween Freighter será uma edição limitada e deve chegar às lojas durante a semana do Halloween.
Para mais informações visite a página Halloween Freighter.