A editora estadunidense First Second Books anunciou que publicará uma nova trilogia da graphic novel de Faith Erin Hicks, "The Nameless City", a ser lançada em 2016.

Hicks ficou conhecido graças a sua webcomic Demonology 101, e também é autor de outras graphic novels como Zombies Calling, Brain Camp (escrita por Susan Kim e Laurence Klavan), Friends with Boys, Into the Woods (escrito por J. Torres), The Adventures of Superhero Girl and Nothing Can Possibly Go Wrong (escrita por Prudence Shen).
The Nameless City é descrita pela First Second Books como "seguindo a tradição de Bone e Avatar: The Last Airbender de Jeff Smith". A história se desenvolve em torno da improvável amizade de Rat, um nativo de Nameless City, com Kai, que é do país que recentemente conquistou a cidade. Ambos encontrarão pontos em comum entre suas culturas radicalmente diferentes para se unir e frustrar planos malignos de terceiros.
"Ver meus quadrinhos colocados lado a lado de livros como Battling Boy, Delilah Dirk, e Boxers & Saints significa um monte pra mim". Hick diz sobre seu trabalho com a First Second. "Estou completamente emocionado".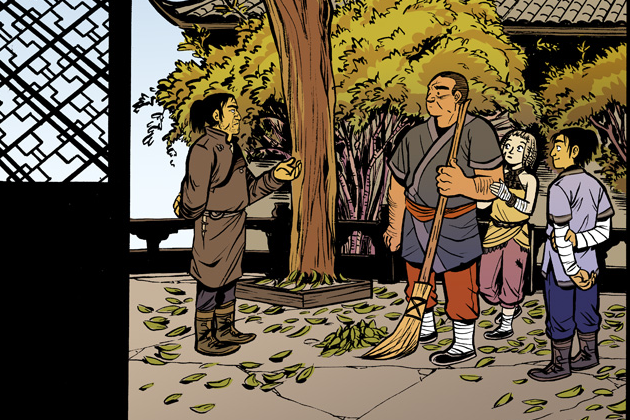 Fonte: http://www.icv2.com