A Fantasy Flight Games anunciou que lançará no final de 2013 Suns of Fortune, um novo suplemento de 144 para Star Wars: Edge of the Empire focado no Corellian Sector e nos veículos pelos quais ele é famoso.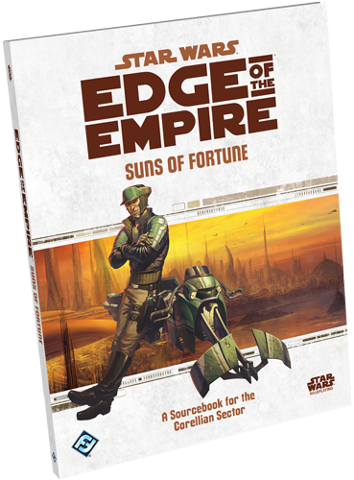 O cenário descrito em Suns of Fortune é uma região do espaço lutando para permanecer independente enquanto o Império Galático consolida seu poder. O Corellian Sector também é o local de nascença de personagens icônicos como Han Solo e Wedge Antilles.
O suplemento vai apresentar três novas espécies de alien, dezenas de veículos, e nove "encontros modulares" para o mestre integrar o conteúdo com a sua campanha de Edge of the Empire.
Fontes: http://www.icv2.com, http://www.fantasyflightgames.com