A Flying Frog Productions ofereceu durante o GAMA Trade Show de Las Vegas uma prévia de "Blood in the Forest", sua próxima expansão para o jogo de sobrevivência zumbi "Last Night on Earth".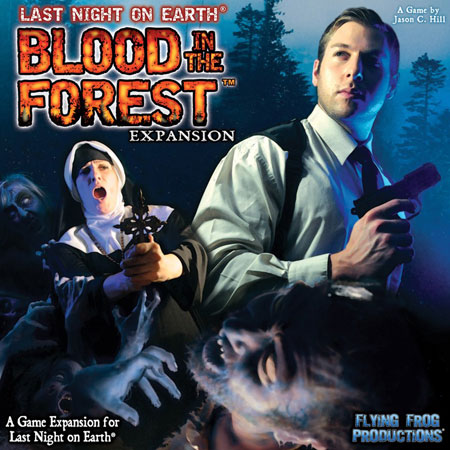 Blood in the Forest tem lançamento programado para setembro e pode ser combinado com o jogo básico ou com a expansão Timber Peak.
A nova expansão baseia-se nos temas e mecânicas adicionadas ao jogo em Timber Peak, incluindo a floresta como cenário e experiência para personagens, além de apresentar um conjunto de novas peças de tabuleiro de floresta, incluindo novas "peças retas" que podem ser usadas ??para ampliar significativamente o tabuleiro de jogo e uma nova peça central dupla-face de heliporto.
Dois novos personagens e dois novos tipos de zumbis: os velozes "feral zombies" e os gigantescos "zombie behemoths" estão incluídos na expansão.