A Green Ronin Publishing iniciou a pré-venda do Chronicle Starter, um livro introdutório de 128 páginas para o Song of Ice and Fire the Roleplaying Game.
Escrito por por John Hay, Lee Hammock, James Kiley, Michelle Lyons, John Newman, Brett Rebischke-Smith e Mark Simmons, o suplemento serve como porta de entrada para o complexo mundo de Westeros, detalhando suas principais famílias (Arryn, Baratheon, Frey, Lannister Stark e Tully), fornecendo regras para que você construa sua própria casa, informações detalhadas sobre aliados e inimigos e um cenário completo, pronto para jogar.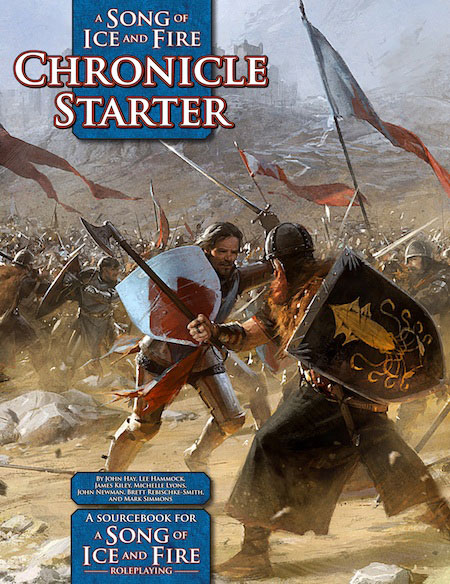 O Song of Ice and Fire Roleplaying é baseado na série épico de fantasia escrita por George RR Martin. O jogo possui um sistema de jogo leve e dinâmico, projetado especificamente para evocar a atmosfera desses romances.
A Song of Ice and Fire Chronicle Starter está em pré-venda aqui.