A Fantasy Flight Games anunciou o lançamento de um novo card game baseado na série Game of Thrones, exibida pela HBO.
O "Game of Thrones: The Card Game" será disponibilizado através de dois decks pré-construídos de 50 cartas, um da casa Stark e outro da casa Lannister.
Para torna-lo acessível a um público mais amplo, o jogo utilizará uma versão simplificada das regras do "A Game of Thrones – Living Card Game" e apresentará imagens da série exibida pela HBO.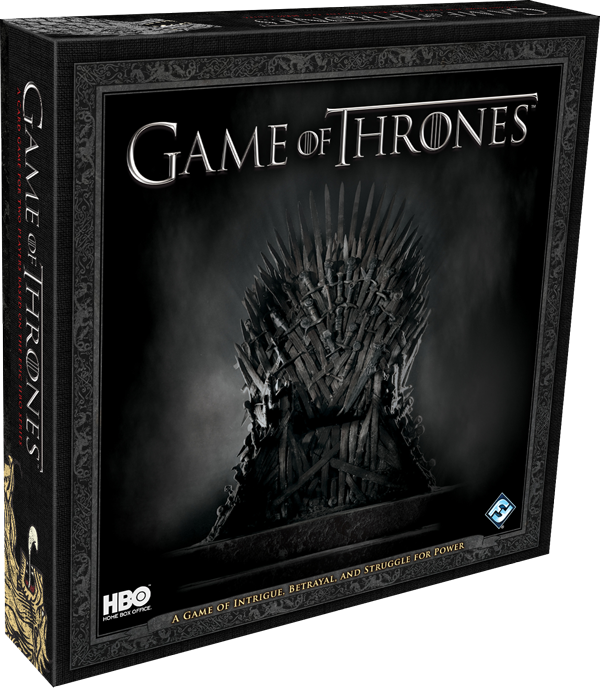 Embora a mecânica dos dois jogos seja idêntica, suas cartas serão compatíveis, e as cartas do Game of Thrones baseado na série da HBO não serão válidas para torneios do LCG.
Cada deck inclui alguns dos personagens e lugares mais conhecidos da série, incluindo Eddard Stark, Cersei Lannister, Robert Baratheon, Mindinho e Jon Snow.
O "Game of Thrones: The Card Game inclui":
100 Cartas de Casa (50 Stark e Lannister 50);
32 Cartas de Enredo;
30 Contadores de Poder;
24 Tokens de Ouro;
2 Banners;
1 Livro de Regras.
Visite o site da Fantasy Flight Games para obter mais informações sobre o "Game of Thrones: The Card Game".