Os aventureiros viajam de barco através do Serpent Lake com um grupo de soldados Rybalkan. O grupo pernoita em terra, ao lado das ruínas de Ka'Teek. Enquanto eles dormem um duende rouba um precioso item de um dos personagens e desaparece nas ruínas.
O grupo persegue o duende e se vê diante dos guardiões mortos-vivos do Sun Lord, evitando armadilhas perigosas e lutando por suas vidas.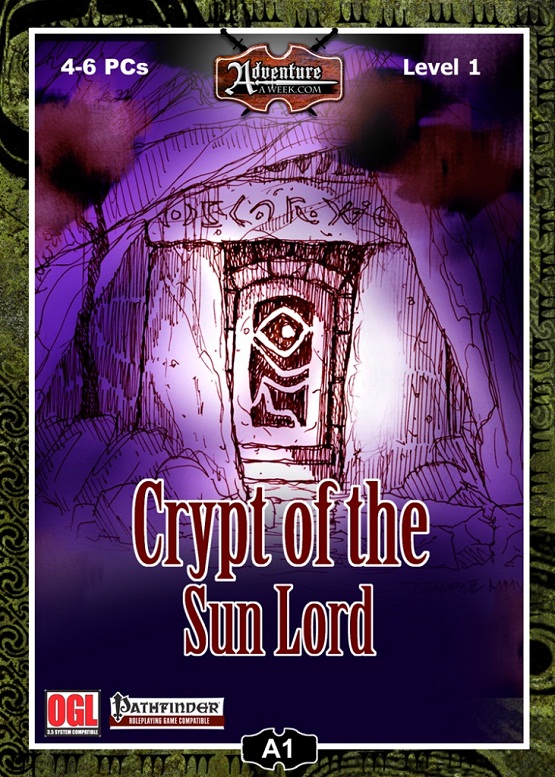 Será que os personagens conseguirão recuperar seu precioso item encontrarão algo muito mais sinistro?
Crypt of the Sun Lord é uma aventura para Pathfinder  desenvolvida para quatro personagens de nível um, escrita por Jonathan Nelson e ilustrada por Todd Gamble e Tim Tyler.
Faça aqui o download da aventura Crypt of the Sun Lord.