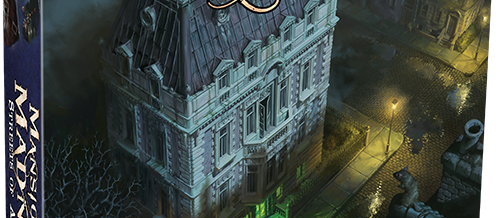 Ontem saíram as previews para a nova expansão de Mansions of Madness: Streets of Arkham.
Novos tiles e novas personagens estarão disponíveis na expansão, com as artes belíssimas que a Fantasy Flight sempre nos entrega. E agora parece que o foco estará no bairro de Massachusetts em Arkham.
Três cenários serão lançados para a expansão, e o primeiro deles parece bem interessante, envolvendo a "Universidade Miskatonic".
A nova expansão deve sair dentro dos próximos três meses.
Leia na íntegra aqui.