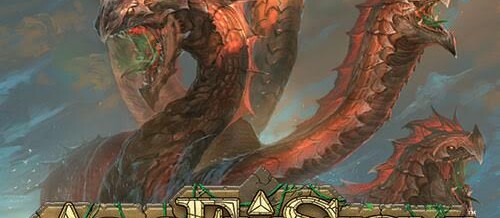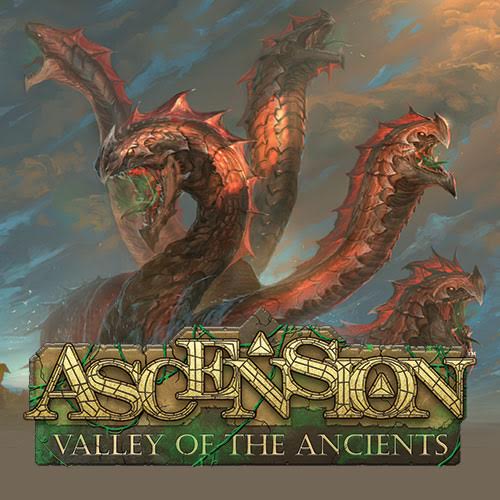 Na Gen Con desse ano, a Ultra Pro vai apresentar um novo set para o Deckbuilder Ascension da Stone Blade Entertainment. O novo set Valley of Ancients estará disponível em quantidades limitadas lá nos states até o seu lançamento oficial em Setembro.
Em Ascension: Valley of Ancients, jogadores podem competir pelo controle de templos perdidos nas profundezas de florestas repletadas de criaturas monstruosas. Estes tempos, construídos por civilizações de tempos imemoráveis pode invocar o poder da Criação para aqueles que os controlarem. E para controlar estes templos os jogadores precisarão colecionar Keystones – umas das novidades deste set.
Outros elementos novos que esse set irá trazer são as mecânicas de Serenity e Echo, ambas envolvendo acesso à sua pilha de descarte.
Eu vou ser bem sincera pra vocês e falar que nunca nem tinha ouvido falar em Ascension até ouvir essa notícia, e a arte e o tema dessa expansão me deixaram maravilhada.
E a melhor parte é que Valley of Ancients funcionará como seu próprio jogo, e você não precisará ter outros set do Ascension para jogar ele.
Ascension: Valley of Ancients, como um jogo próprio, foi desenhado para ser jogado entre 2 a 4 jogadores com 13 anos ou mais. Mas combinado com outros sets de Ascension, o jogo pode ser estendido para 6 jogadores.