A Cryptozoic Entertainment dos EUA vai lançar The Hobbit: The Desolation of Smaug Board Game dia 20 de dezembro, uma semana após a estreia do filme nas telonas.
Desenvolvido por Reiner Knizia, esse será o segundo board game da Cryptozoic baseado na franquia d'OHobbit. The Hobbit: The Desolation of Smaug Board Game é um jogo autônomo, mas será possível combina-lo com o board game Unexpected Journey.
Participantes devem trabalhar cooperativamente enquanto viajam para as cavernas cheias de ouro de Erebor, em busca de tesouros e de coragem para derrotar o dragão Smaug. O jogo é para 1 a 4 participantes com idade acima de 15 anos e tem duração de 30 a 45 minutos.
A caixa do jogo contém 2 tabuleiros, um quadro de recursos, 4 folhas de cola, ladrilhos, cartas, dados customizados, marcadores, um peão de dragão e um livro de regras.
A Cryptozoic também atualizou as datas de lançamento de vários outros títulos relacionados à Terra Média. The Hobbit: An Unexpected Journey Deck-Building Game e The Lord of the Rings: Return of the King Deck-Building Game agora serão lançados no primeiro trimestre de 2014, e The Middle Earth Expandable Card Game: The Lord of the Rings: The Fellowship of the Ring Edition Starter Set and Expansions também sai no começo do ano que vem.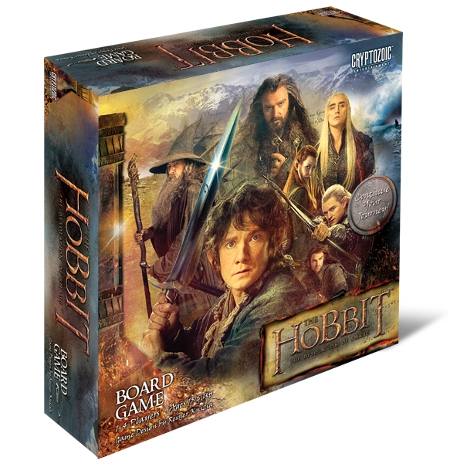 Fonte: http://www.icv2.com