A Cryptozoic Entertainment vai transformar Mystic Warlords of Ka'a, o jogo de cartas que parodia Magic: the Gathering na série The Big Bang Theory, em um jogo de verdade.
"É o jogo que Sheldon e Wil Wheaton jogaram um contra o outro, e agora Brent Spiner é o seu novo inimigo," explicou Scott Gaeta, CO da Cryptozoic.  "Estamos projetando o jogo a partir do zero e vamos colocá-lo no mercado para que as pessoas possam jogar o mesmo jogo mostrado na série".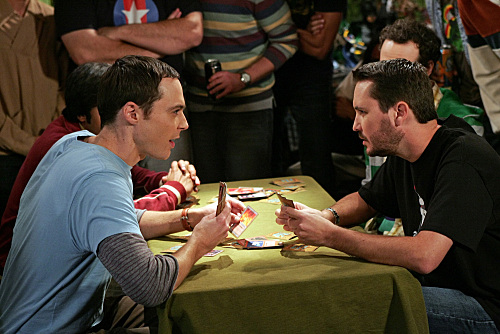 Mystic Warlords of Ka'a já havia ganho uma versão para Facebook lançado em 2011 pela Warner Bros Interactive Entertainment.
The Big Bang Theory Party Game, lançado pela Cryptozoic no início deste ano, se transformou em um dos produtos mais vendidos da empresa.