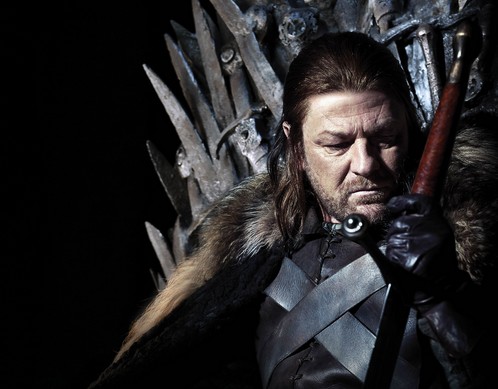 O cerimonia do premio Hugo aconteceu ontem à noite m Chicago e a série Game of Thrones levou uma estátua para casa!
Um dos mais prestigiados prêmios de ficção científica, o Prêmio Hugo já foi chamado de "uma das mais altas honrarias concedidas em fantasia ou ficção científica". Este foi o primeiro ano em que Game of Thrones foi elegível.
Ele foi indicado na categoria Best Dramatic Presentation e Long Form, ao lado de filmes como Capitão América, Harry Potter e as Relíquias da Morte: Parte 2 e Hugo Cabret, de Martin Scorsese.
Ron Donachie e George RR Martin estavam presentes para receber o prêmio, em nome da HBO: