Super Dungeon Explore é um popular jogo de tabuleiro inspirado em Gauntlet, um no antigo arcade da Atari lançado nos anos 80. Suas miniaturas são esculpidas no estilo Chibi, um termo utilizado nos animes e mangás para descrever um traço de desenho estilizado, com cabeças gigantes, geralmente para obter um efeito cômico ou mais sentimental.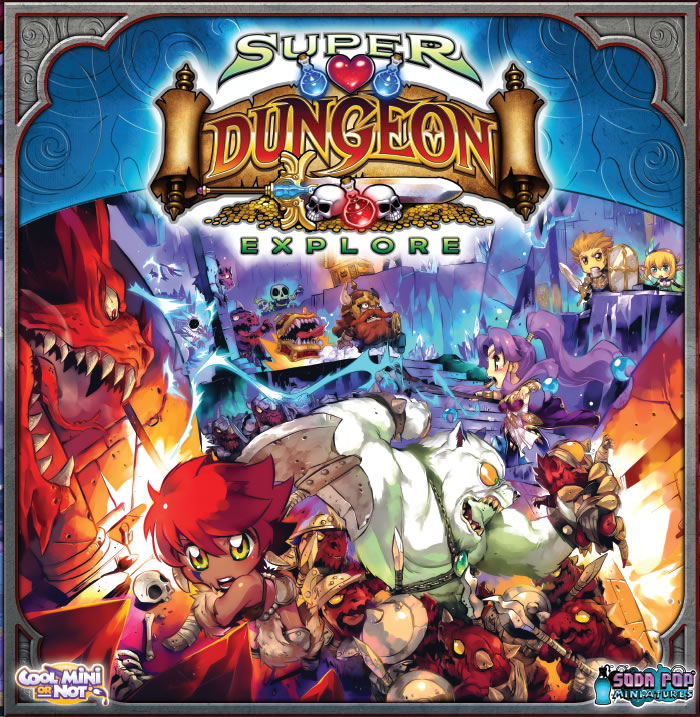 A Soda Pop Miniatures anunciou que  Caverns of Roxor, a primeira grande expansão para o jogo, será lançada em setembro:
"Caverns of Roxor é uma expansão completa para o jogo de tabuleiro Super Dungeon Explore. Ela contém 28 miniaturas plásticas finamente detalhada e apresenta um novo Chefe, Mini-Chefes, Monstros, Asseclas, Herois e cartas de Pilhagens".
Mais informações sobre o jogo podem ser encontradas no site da Soda Pop Miniatures.