A Days of Wonder anunciou que o jogo de tabuleiro Mystery of the Abbey, esgotado há muitos anos, será relançado em agosto.
Mystery of the Abbey  é um jogo de dedução e intuição, ambientado em uma abadia medieval. Lançado originalmente em 2003, o jogo já ganhou inúmeros prêmios e conquistou milhares de fãs.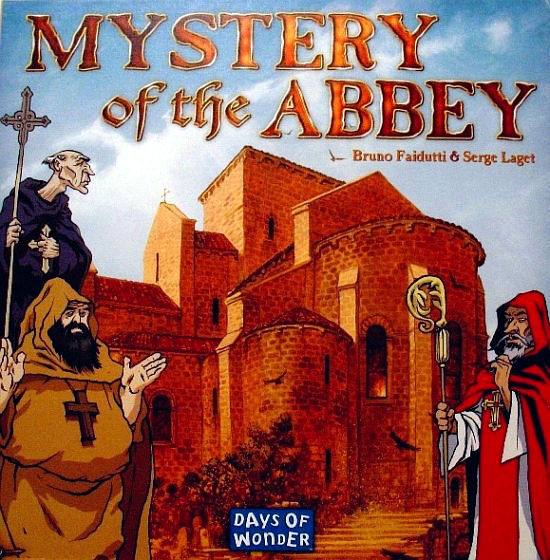 Confira a apresentação de Mystery of the Abbey:
A Abadia de Saint-Pierre foi extremamente tranquila nestes últimos anos, depois do Abade mandar todos os monges para longe, em uma peregrinação muito longa. Mas eles estão de volta, e mais uma vez eles serão incumbidos de resolver o mistério … Quem matou o irmão Adelmo?