A Wizards of the Coast lançará em novembro o Player's Option: Heroes of the Feywild, um complemento para Dungeons & Dragons que apresenta os poderes e o background para personagens com temática Fey.
Heroes of the Feywild permitirá aos jogadores incorporar elementos feéricos aos seus personagens, da mesma maneira que Heroes of Shadow permitiu incorporar as conexões sombrias com o Pendor das Sombras.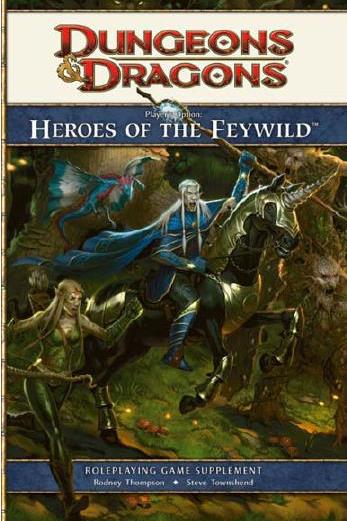 O livro contém novas construções e opções de personagem, tematicamente enraizadas no Feywild – um plano de esplendor arcano selvagem e verdejante, cheio de fantásticas e perigosas criaturas.
Personagens que traçarem suas origens ou backgrounds em Feywild terão acesso a talentos, poderes e mecânicas únicas.
Player's Option: Heroes of the Feywild está em pré-venda aqui.