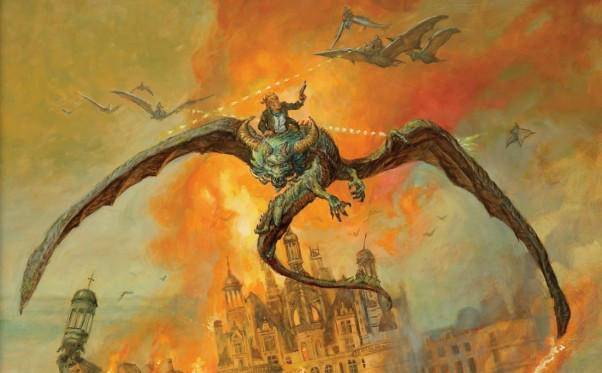 Embarque no emocionante mundo de fantasia de Aeronne, onde dragões e aeronaves colidem com continentes flutuantes, e onde o raciocínio rápido ou uma lamina veloz podem acabar com uma carreira ou começar uma guerra.
No RPG Dragon Brigade: Opening Salvo você assume o papel dos Cadre of the Lost, os heróis de Shadow Raiders ­– o novo romance de Margaret Weis e Robert Krammes, e se envolve em uma operação de busca e salvamento nas terras draconianas de Rosia. Prepare suas armas e selos mágicos, a aventura vai começar!
Faça aqui o download de Dragon Brigade: Opening Salvo.