Robert Kirkman considera escrever um The Walking Dead Volume Zero, revelando como os personagens Lori, interpretada por Sarah Wayne Callies e Shane, interpretado por John Berenthal, se apaixonaram depois da morte do marido de Lori, que era o melhor amigo Shane.
De acordo com o TV Guide, alguns elementos deste romance pré-apocalipse serão revelados em uma seqüência de flashbacks, incluídos como parte da nova temporada de The Walking Dead.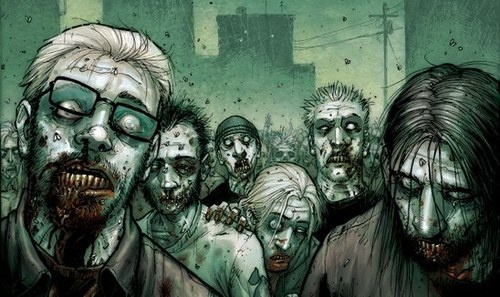 Sarah Wayne Callies disse em uma entrevista que "foi divertido sair do mundo de zumbis e mostrar Lori com um blackberry… Espero que isso finalmente coloque um fim aos ridículos rumores de um affair estava acontecendo antes da morte de Rick".
John Keck, do TV Guide também relata que Robert Kirkman, mais envolvido do que nunca na da série de TV depois da saída de Frank Darabont, está considerando publicar uma graphic novel The Walking Dead: Volume Zero, mostrando como os dois foram de amigos de luto para amantes.