A Alderac Entertainment Group anunciou o lançamento de Second City, a próxima expansão para o jogo de cartas colecionáveis Legendo of the Five Rings. A série conclui o conjunto Celestial Edition e será disponibilizada através de decks e boosters.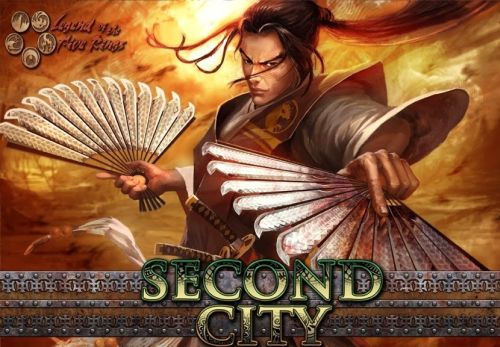 Confira a apresentação de Second City:
Quem irá atender ao chamado da Imperatriz? Nas terras distantes, uma vez conhecidas como os Reinos do Marfim, a influência de Rokugan se espalha a partir da "Segunda Cidade", a sede do poder da Imperatriz naquele reino distante. No Império e nas suas colônias, a vontade do Divino se desdobra em face da adversidade e intriga.
A expansão de 156 cartas para o card game Legend of the Five Rings apresenta Starter Decks dos clãs Dragon, Mantis e Scorpion, além de três novas fortalezas.