No final deste mês a Paizo Publishing vai lançar em DVD a 1 ª temporada de Journey Quest:
Dos criadores de The Gamers and The Gamers: Dorkness Rising surge um conto de heroísmo extremamente relutante.
Perf (Christian Doyle), um mago de competência questionável, já teve o suficiente desta aventura. Ele só quer duas coisas: ganhar o coração da elfa Nara (Anne Kennedy) e ir para casa.
Ele não pode fazer a última coisa até o seu grupo encontrar e destruir um antigo e maligno artefato, a lendária Espada de Combate. E ele não pode fazer a primeira coisa porque Nara o odeia.
Apesar de suas tentativas de fuga, Perf gostaria de demonstrar o seu amor por Nara. Mas um bando de Orcs procurando por vingança e a Espada de Combate tem seus próprios planos para o pobre Perf.
Sua quest não terminará tão cedo. Avante!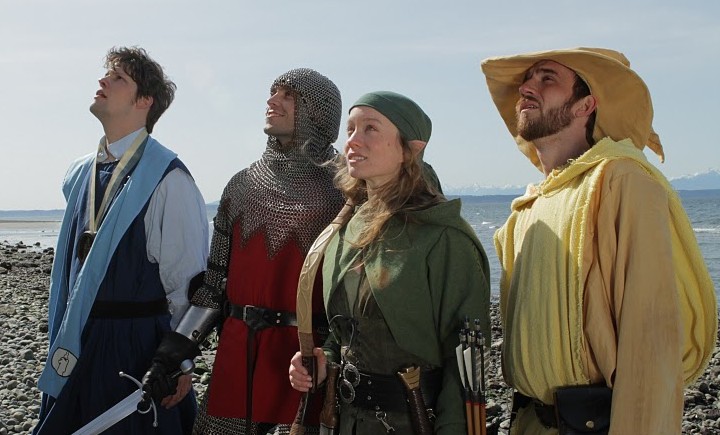 Conteúdo do DVD:
– Todos os 7 episódios da 1ª Temporada;
– Journey Quest 1 ª Temporada: A versão em filme;
– Comentários do Elenco e da Equipe;
– Legendas: Inglês, alemão, russo, italiano, dinamarquês, sueco e Português!;
– Outtakes e Easter Eggs;
– Teaser da Segunda Temporada;
– Entrevistas e Comentários
Confira o primeiro episódio de Journey Quest: