A Wizards of the Coast anunciou uma nova edição limitada, de quinze cards para Magic: The Gathering.
From the Vault Legends apresentará quinze das mais poderosas criaturas lendárias da história do Magic.
Este é o quarto From the Vault lançado pela Wizards of the Coast após Exiled, Relics, e Dragons.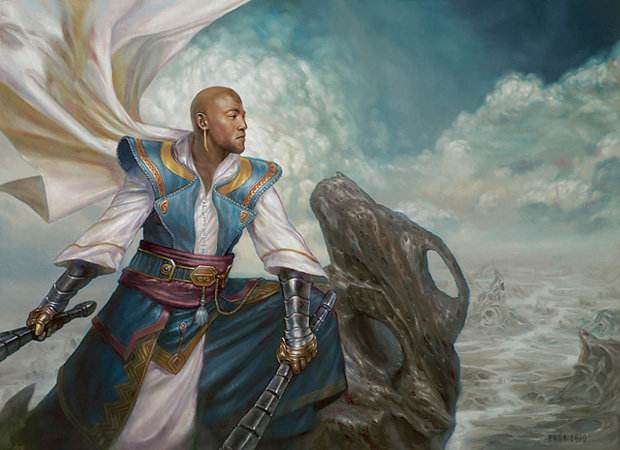 Confira a apresentação:
"Reunidas aqui estão quinze das lendas mais poderosa da história do Magic, lendas proclamadas por seus poderes devastadores e temíveis habilidades.
Como Planeswalker, você tem procurado pelo Multiverso por tais aliados. Essa busca finalmente chegou ao fim.
Esta edição limitada também contém uma rara mítica, um preview exclusivo da nova série de Magic, que será lançada em Outubro.
A série From the Vault: Legends conterá:
– 15 Premium foil cards, incluindo 7 com nova arte;
– Um marcador de vida exclusivo;
– Um guia do colecionador;
– Cada card será impresso utilizando um processo exclusivo para a série From the Vault.
– From the Vault: Legends estará disponível em todo o mundo apenas em Inglês, e terá uma tiragem extremamente limitada.
– Todas os cards são borda preta e válidas para torneio. Para alguns destes cards, esta será a primeira vez com uma borda preta.